How to Complete Bwin Account Verification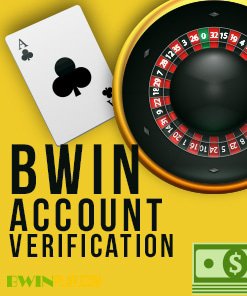 Whether you prefer sports betting or casino games, Bwin has you covered with not only a wide selection of markets and games, but plenty of promos too. But first players have to get to grips with account verification at Bwin, and we've explained the ins and outs in case you're wondering how it works and how to contact customer service.
Bwin Account Verification at Registration
Account verification at Bwin is necessary because of legislation passed in the United Kingdom which mandates licensed operators to conduct such checks in a bid to prevent identity fraud and theft. Because of this, players at Bwin must undergo account verification (specifically relating to name, age, and address). This is part of the Know Your Customer (KYC) process. Always be aware that any questions can be directed to customer service, and a customer service representative will do their best to get back to you swiftly to resolve your Bwin account verification query.
Photo ID is a necessary component of Bwin's account verification, and various forms of identification are acceptable to submit to customer service. Passports or driving licences can be scanned or photographed for this purpose, as can national identity cards. However, those who have recently moved house will also need an additional document, such as a bank statement or utility bill from the last three months, to send customer service for Bwin account verification in the event that the licence address does not match. These scanned documents can be sent to the site via e-mail, iOS or Android apps, or Bwin's online uploader tool.
Other documents that might be used for the account verification process at Bwin include council tax bills, HMRC tax notifications from the last 12 month period, tenancy agreements (same time frame), mortgage or home loan statements, recent car, home, and mobile phone insurance certificates, university letters of acceptance or admission, or contracts of employment/payslips with visible address (from the last three months). If you have other documents you think may be valid just ask customer service and they'll clarify the situation.
Naturally, account verification at Bwin will take a little time as it has to be checked and information corroborated by customer service and found to be correct. The site has a goal of achieving this data turnaround in a 24 hour period, but, of course, there may be occasions (particularly when information presented does not match records) when account verification at Bwin may take a little longer. Once Bwinaccount verification has been completed by customer service players will be entitled to full access of the site, including the capacity to deposit, withdraw, and play. Prior to the completion of the KYC process players will not be able to play, deposit cash, or withdraw money.
Additional Routine Checks
It should also be noted that additional documentation or information may be requested by customer service even after a successful account verification at Bwin. This may be due to routine customer service checks that are required due to UK, EU, or global legal factors. It is important to comply with these Bwin account verification requests as promptly as possible as failure to do so may incur restrictions, including suspension of betting, depositing, and withdrawal capabilities.
Players who are security conscious may also wish to implement 2FA (two factor authentication), a popular measure to help maintain the integrity of accounts against compromise by criminal elements. This can be enabled by heading to the Settings section, once logged in, and then hitting the Security button.
Customer Service Support
As we all know, gremlins can strike whenever anything electronic is involved, and while this is unlikely to affect your Bwin account verification process it can't be entirely ruled out. If something goes awry in that technical regard, or if you have other queries regarding how the process works and suchlike, there are various help pages that may have already answered your question. But if, upon consultation, you're left none the wiser then the time has come to get in touch with the customer service support team.
There are various channels by which you can send a message to get support from customer service at Bwin. These include the customer service live chat, which is available on a 24/7 basis, and e-mail. Alternatively, you can send customer service a direct message via the site's official Twitter account. Whichever way you choose, customer service staff should be able to guide you through the Bwin account verification process and assist you with any particular difficulties that you have encountered.
Bonuses
Account verification at Bwin is a necessary step and it's good to help in the fight against criminal enterprise, but once customer service has handled it players can get into the good stuff at the sportsbook and casino. Top of the list are the promotions available for both the sports betting and casino side of this extensive betting website, which enables players to enjoy a strong head start to their wagering. These promotions can include free bets on a regular basis, offered to players who partake in accumulator bets, and accumulator insurance to get your stake returned to you if one part of a five leg bet lets you down.
Another reason to proceed with the Bwin account verification are bonuses for betting in-play, such as receiving free bets if a quintet of in-play/live bets are made during a given period of time. And there are enhanced accumulator deals that simply offer you even better odds, so if you do strike it big you'll end up with even more winnings. Insurance promos mean that players backing basketball bets can make back 10% of their net losses, within set parameters, taking the sting out of any bets that turn red. Be aware that bonuses are regularly updated and changed, so once Bwin account verification done, be sure to check their promotions page to see what precisely is available for you, and do give customer service a bell if you have any questions.
On the casino side of things, there are plenty more special deals that can make life easier for a newly registered player, or reward an existing one for ongoing loyalty. Some slots have great jackpots, and Bwin account verification enables players to also benefit from the site's own jackpots, such as the enormous 50/50 end of the week prize that's split half between one player and half between all active players and is worth thousands of pounds. Better yet, the end of the month jackpot is much the same, only worth about ten times as much. Plus there are live casino and slots cashback bonuses akin to the basketball promo mentioned above, which can be freely enjoyed after the account verification at Bwin.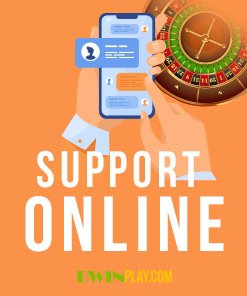 Sports Betting and Casino Games
Sports betting markets and casino games are the meat and drink of punters, and there's a smorgasbord to choose from at Bwin after account verification. Football tops the bill, as you'd expect, and covers countries including England, Germany, Spain, France, Portugal, Brazil, Italy, and more, so whether you prefer the English Premier League or the Bundesliga you can find the matches you're after and plenty of markets from which to choose. Tennis is also well-represented with not just Grand Slams but also Masters and even Challenger level tournaments, and basketball (primarily NBA but also with European markets) is another popular choice.
Petrolheads can indulge their proclivities too, with Formula 1 having title and individual race markets. Rugby fans can pick from Union, League, and Aussie Rules, with darts, politics, snooker and other options including entertainment providing plenty of choice to dabble in a variety of different categories.
Slots fans who complete Bwin account verification have a great range of casino games to play, including the Norse-themed Age of the Gods series by software developer Playtech. Progressive jackpot hunters also have a lot of games to browse, with Wolf Run by IGT offering wins of six figures or more. Meanwhile the exclusive Loot'en Khamun jackpot game might even make a lucky someone a millionaire. NetEnt's Gonzo's Quest is a perennially popular game, mixing a fun jungle theme with the chance to win big. There are more exclusive slots games, such as Egyptian Pays and the big paying Jackpot King Deluxe. Other thematic backdrops include dragons, the Wild West, dog-racing, horse-racing, ancient Babylon, and even Santa.
Another way to have sports betting is with the virtual options for football, tennis, and basketball. Markets for virtual Premier League sides include winning teams, total goals, correct scores, and under/over markets, and are just the ticket if you fancy a flutter but there's nothing on right now. There's also an on-demand (rather than scheduled) subcategory that offers instant options for everything from cycling to greyhounds, football to tennis.
Old school table games are also on the menu, with familiar favourites such as roulette, baccarat, poker, and blackjack all accessible in both a variety of regular formats and live versions, for those who like to mingle the convenience of online betting with the real world casino atmosphere.
As you can see, there's a lot to enjoy whether you prefer table game classics, spinning the reels, or combining the excitement of betting with sports. So whilst nobody signs up at a site for the joy of account verification, at Bwin it's no problem, customer service is on hand to help out, and there's lots to like once it's done.